Main Content
We are so excited to open the boathouse again.

Please join us on Saturday, April 29 at 10 AM at the boathouse for a general meeting of all interested rowers. We will discuss the specifics of programs for erg and fitness (off-water), learn to row, and membership options. We will also have a general discussion of the USRowing requirements for on-water rowing (swimming ability, float test, boat flip test, safety, etc).

We hope to see you on April 29!
Junior Rowing
We offer a competitive rowing program for high school and junior high age students age 13 to 18. Rowing teaches self-reliance, teamwork, sportsmanship, how to get up in the morning, and it is a LOT of fun. Send an email to
info@orcasislandrowing.org
to find out how to join the team.
Masters Rowing
Our Masters program includes rowing and erging classes for both experienced and novice rowers, as well as access to our boathouse and dock.
Rowers must join US Rowing as Championship members, watch and understand the US Rowing safety video, sign the 2021 US Rowing liability release, and pass a swim test.
Donate
Donations are tax-deductible to the extent allowed by law. Orcas Island Rowing Association's Tax ID is 31-1627337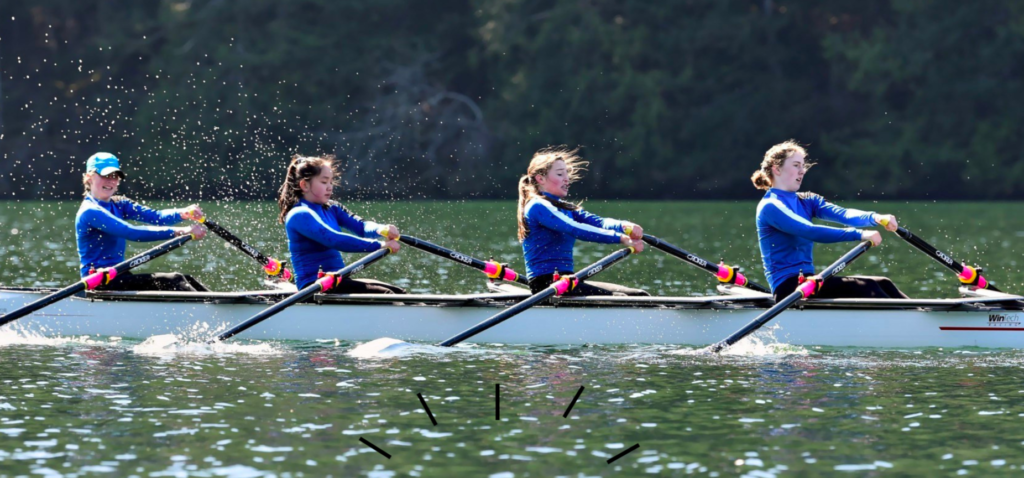 Donations are tax-deductible to the extent allowed by law. Orcas Island Rowing Association's Tax ID is 31-1627337